Eating a Plant-Based Diet: Starter Guide + Recipes
Are you curious about plant-based diets and want to know where to begin? I've got you covered with this comprehensive plant-based diet 101 guide, complete with over 40 simple and delicious recipes!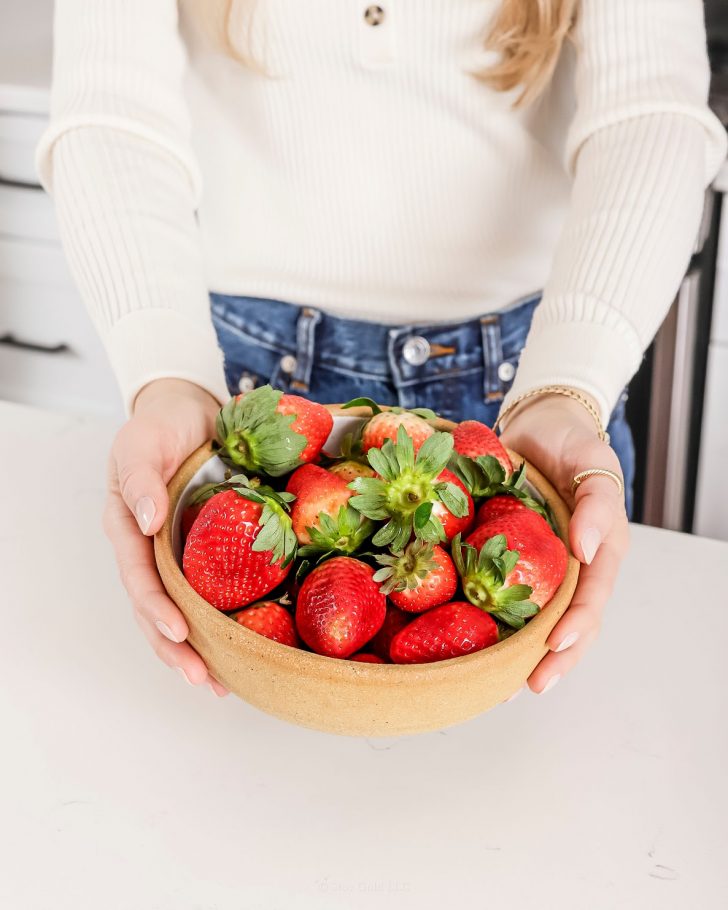 The plant-based diet is one of the most popular eating styles today, and for good reason! Adopting a plant-based diet can have several health benefits. As a Registered Dietitian, I am thrilled to hear people are loading up their plates with more plants!
If you have questions about plant-based diets and where to begin, this post will answer everything you need to know. See the table of contents right here – you can click on the links to jump to the section you want:
What is a plant-based diet?
As it turns out, a plant-based diet is very individualized. Unlike other diets, it doesn't have strict guidelines for foods to avoid. What plant-based diets have in common is that they limit the consumption of animal products.
Animal products that are limited on a plant-based diet include meat, poultry, fish, dairy products, eggs, and butter. On a plant-based diet, you will replace these foods with plant foods including whole grains, beans, legumes, tofu, nuts, seeds, vegetables, and fruit.
The beauty of a plant-based diet is you don't need to completely eliminate animal products if you don't want to. In fact, including some animal products in moderation, such as dairy, can be beneficial on a plant-based diet and fill in some nutritional gaps. In a lot of ways, a plant-based diet can be very similar to a Mediterranean diet!
Types of plant-based diets
There is a wide spectrum of plant-based diets, but here are the main variations.
Vegan: A vegan diet eschews all animal products. It is a 100 percent plant-based diet that relies on whole grains, beans, legumes, nuts, seeds, fruits, and vegetables. Instead of dairy products, vegans will enjoy plant-based alternatives, like plant-based milk, cheese, and yogurt, and using things like flax eggs as a vegan egg replacement in baked goods.
Vegetarian: A vegetarian plant-based diet eliminates meat, poultry, and fish, but will include dairy products, eggs, and some animal by-products like butter and honey.
Pescatarian: This type of plant-based diet is like a vegetarian diet but includes occasional fish and seafood. A pescatarian will not eat meat or poultry.
Flexitarian: This type of plant-based diet is relatively new, and comes from the words "flexible" and "vegetarian". If you follow a flexitarian diet, you will eat a primarily vegetarian diet but enjoy meat, poultry, fish, and seafood every once and awhile.
As you can see, there is a wide range of options for everyone on a plant-based diet! It's approachable and simple to incorporate even for beginners.
Plant-based diet health benefits
A well planned, balanced plant-based diet that includes an abundance of dietary fiber and plant-based protein can have several health benefits, including:
Weight management
Prevention or management of diabetes
Reduced risk of heart disease
Blood pressure management (1)
Digestive health and gut health benefits
Key nutrients for a plant-based diet
While it is possible to meet your nutrient needs when following a plant-based diet, it can take a bit more planning than you might be used to. There are a handful of nutrients which can be harder to get enough of on a plant-based diet.
Iron: Many plant foods contain iron, but it is less readily available than iron found in animal products. Plant foods high in iron include lentils, chickpeas, seeds, kale, spinach, cashews, cabbage, and fortified cereals.
Vitamin B12: This vitamin is primarily found in animal based foods. Those who follow a strictly vegan plant-based diet may need to supplement with Vitamin B12 in order to get enough of this important nutrient.
Calcium: Many plant-based foods contain calcium, including chia seeds, tofu, almonds, edamame, kale, and broccoli. So, most people can meet their calcium needs while following a well-balanced and planned plant-based diet.
Vitamin D: A well-planned plant-based diet should include Vitamin D fortified foods, such as plant-based milk, tofu, or fortified cereals. Otherwise, it is a good idea to consider Vitamin D supplementation.
Omega-3 Fatty Acids: This type of fat is essential in our diet because we cannot make it ourselves. The type of omega-3 fatty acids that our bodies absorb well (DHA and EPA) are only found in animal foods. Plant-based sources of omega-3 fatty acids (ALA) such as walnuts and flaxseeds are not efficiently absorbed by our bodies. If you follow a vegan diet, you may want to consider taking an omega-3 fatty acid supplement that has DHA and EPA.
You may have noticed that protein is not on this list! That is because a majority of those following a plant-based diet get enough protein. There are tons of plant-based sources of protein you can enjoy, like tofu, edamame, beans, lentils, whole grains, nuts, and seeds.
Easy plant-based diet recipes
Below, find over 40 easy recipes that fit within the plant-based diet. You'll find plant-based recipes for whole grains, tofu, tempeh, vegetables, beans, and legumes!
Let me know if you love this post by leaving a comment or star rating below, and check out Instagram and Pinterest for more healthy lifestyle inspiration. Thanks for stopping by!
Print
Plant-Based Diet Quick-Start Guide: Oatmeal
Author: Alex Aldeborgh
Prep Time: 1 minute
Cook Time: 5 minutes
Total Time: 6 minutes
Yield: serves 2
Category: Breakfast
Method: Stovetop
Diet: Vegan
---
Description
A healthy, easy, and filling plant-based breakfast that tastes like dessert! Chocolate peanut butter oatmeal will become your new favorite way to prepare oatmeal.
---
1 3/4 cups water (or milk of choice)
1 cup old fashioned rolled oats
1 tbsp chia seeds
1 ripe banana, mashed
2 tbsp cacao or cocoa powder
3 tbsp peanut butter, divided
Optional: chocolate chips for topping
---
Instructions
Bring water or milk to a boil in a small saucepan.
Add the oats and chia seeds, stirring to combine. Reduce heat to a gentle simmer.
Cook oats for 3-5 minutes, stirring occasionally, until thickened up and all the water has been absorbed.
Stir in the mashed banana and cacao powder until well combined.
Portion into two cereal bowls, and add a drizzle of peanut butter to each bowl of oatmeal.
Stir to combine everything. Add chocolate chips, if using.
---
Notes
Best served right away.
Easily make this a single serving recipe by halving the ingredients.
Keywords: plant-based diet 101, plant-based diet for beginners, chocolate peanut butter oatmeal