10 Easy & Nutritious Recipes with Farro
If you love whole grain farro, put these healthy farro recipes on your menu. Each recipe is packed with nutritious ingredients, and designed by a Registered Dietitian. Read on to find recipes for farro salads, soups, farro risotto, plus nutrition information about farro.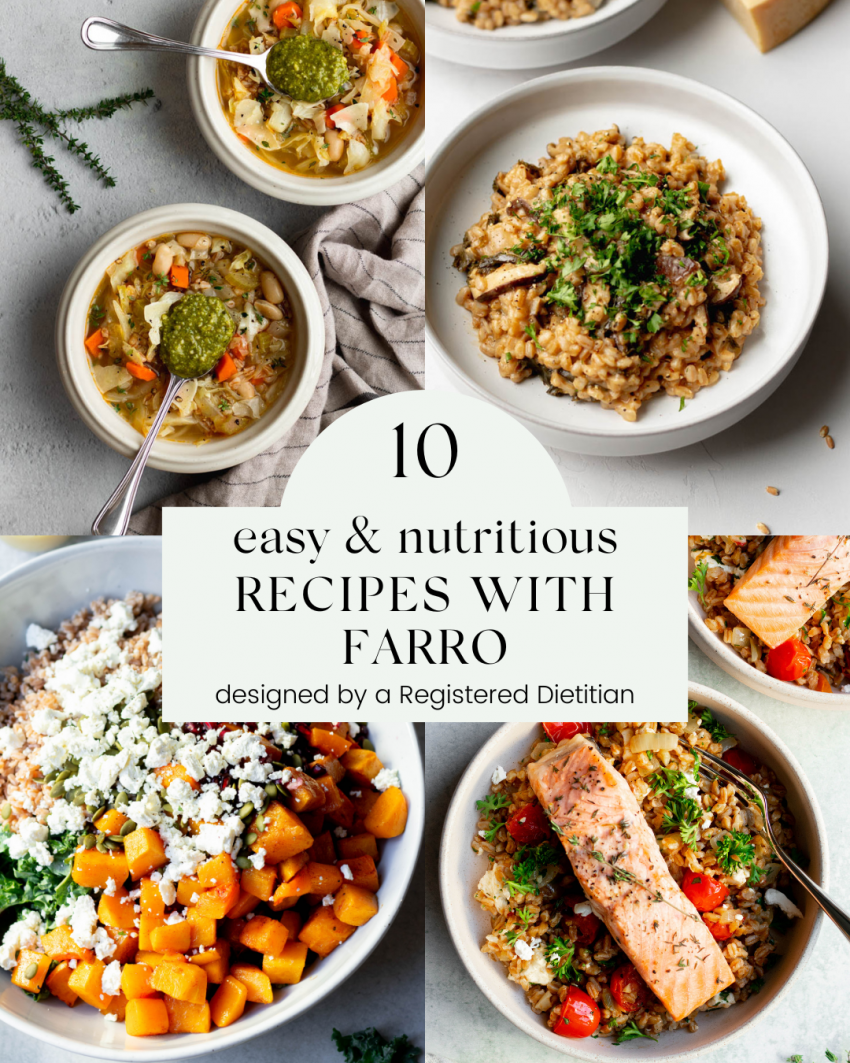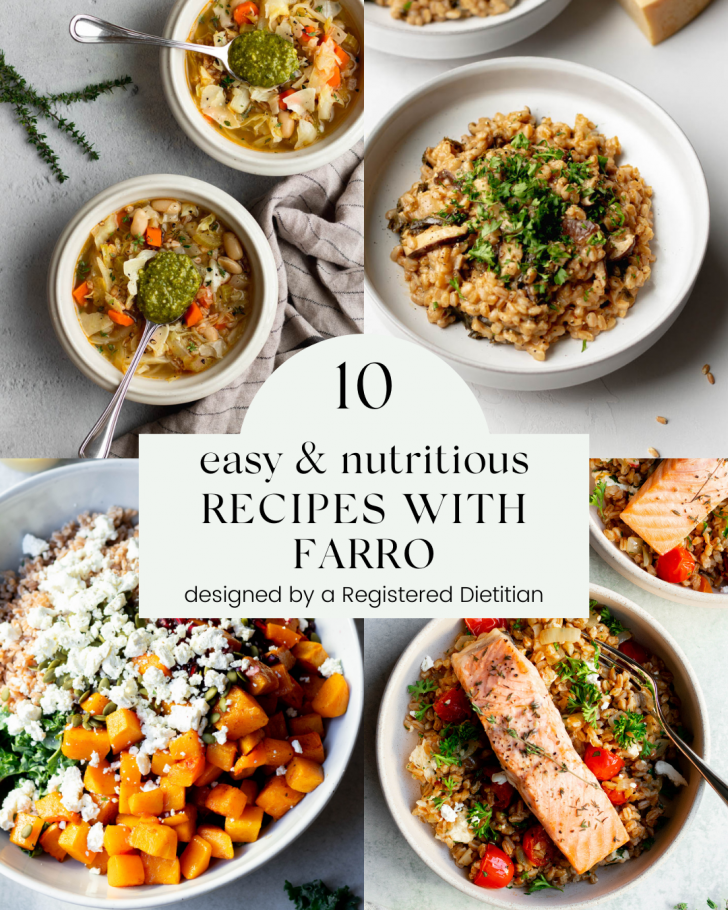 As a Registered Dietitian, I try to regularly include a variety of whole grains in my diet because they have so many health benefits. My favorite whole grain to cook with is farro! It has a pleasant nutty flavor and slightly chewy texture. Since farro holds its shape when cooked, it doesn't get mushy, making it perfect for farro salad recipes, farro bowls, farro soup, and farro risotto, or "farrotto".
In this post, you'll find healthy farro recipes plus nutrition information about farro. Read on, or click the links below to navigate quickly to each section:
How to cook farro
Farro is easy to cook on the stovetop! There are three types of farro available: whole farro, semi-pearled farro, and pearled farro. Whole farro takes the longest to cook, and pearled farro takes the least amount of time to cook.
The recipes in this post call for semi-pearled or pearled farro, but you can use any type interchangeably – just adjust the cooking time.
This is the easiest way to cook farro:
Combine 1 cup of farro with 2 cups of water in a pot. Add a generous pinch of salt.
Bring water to a boil, then reduce to a simmer and cover.
Cook farro for about 15 minutes until grains are tender and chewy for pearled farro, about 25 minutes for semi-pearled farro, and about 40 minutes for whole farro.
Drain any excess water from the pot and fluff farro with a fork.
Season however you please and add to your recipe.
Below, find 10 healthy recipes with farro.
Let me know if you love these recipes by leaving a comment or star rating below, and check out Instagram and Pinterest for more healthy lifestyle inspiration. Thanks for stopping by!
Print